March/ April 2020 Newsletter
Covid-19 Protocols         Mar 21/20
Coronavirus update
Dear valued client. Effective immediately Wildrose gardening has implemented new protocols to keep you and our team members safe. Please read the following:
Team members are asked not to come to work if feeling ill.
Staggered morning starts for teams
Disinfecting the trucks every morning with a bleach solution
No physical contact ie hand shaking
Sneezing into elbow
Regular hand washing/ use of hand sanitizers
Hand sanitizers are kept in each truck
No sharing of food or drinks
Our teams will not enter your homes for any reason
In view of all these changing and uncertain times, we at Wildrose would like to transition into the gardening season with as much normalcy as possible.  It's been a long time coming but we can soon say goodbye to the cold days and dark nights. It's time to welcome the sunny days and warmer evenings. At last, we the gardeners can venture back out into our yards and get  to work. We have included some Spring gardening tips to help get your outdoor haven ready for the summer.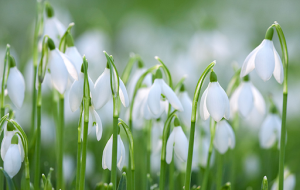 At Wildrose Gardening our core objective is to provide the highest standard of lawn and garden care, tailoring our complete service solutions to your needs. We can provide comprehensive advice on all aspects of your lawn and garden to ensure it's at its healthiest and looking great, year round.
No job is too big or small for us, so let our skilled garden specialists assess your needs, and you'll be enjoying your garden in no time. CALL 416.792.5509 NOW to talk to one of our friendly office staff about arranging an no obligation-free quote, or to find out more about our range of services. Whatever you need, we will have a complete service solution for you.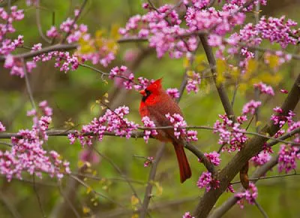 Watching your garden come to life in the Spring is a beautiful way to celebrate the arrival of the gardening season.
Spring cleanup:
Pruning, Cutting down ornamental grasses and perennials leaf and debris cleanup, cultivating and edging gardens
Divide perennials and transplant shrubs.
Put out any necessary supports, like trellises and stakes.
Plant your spring containers
Aerate, fertilize top dress and seed the lawn
Note: DO not prune early flowering shrubs and those that bloom on old wood (last year's growth) like Rhododendrons and  Azaleas, Forsythia, Lilac, Quince, Ninebark, some Spireas and weigela in spring. This could inhibit flower production.
Seasonal Urn Arrangements– Make a colourful statement and maximize your curb appeal at your home or business with our beautiful planters and our custom, one of a kind outdoor arrangements. Greet your guests with a display of colour for every season. Stunning arrangements for hanging baskets, window boxes and planters at your home or business.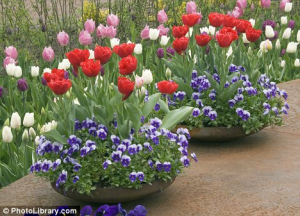 Spring is a great time to aerate, fertilize and overseed your lawn so air, water, and nutrients can really penetrate deeply, softening the soil, and promote root growth. Use a core aerator when the soil is moist and soft, not dry, and not muddy. The next step is to overseed and fertilize.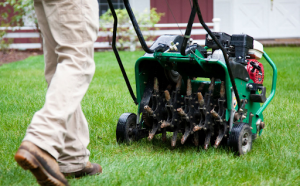 Do you know which shape you would like your garden to take this year? Start planning your landscape!
Garden landscaping is the ideal way to craft an attractive space to grow plants that give you a beautiful environment and design a practical layout that allows you to use your garden to meet your particular needs.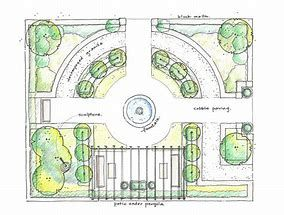 Mulch gardens- Mulch is any material that is spread or laid over the surface of the soil as a covering. It is used to retain moisture in the soil, suppress weeds, keep the soil cool, and make the garden bed look more attractive. Organic mulches also help improve the soil's fertility, as they decompose.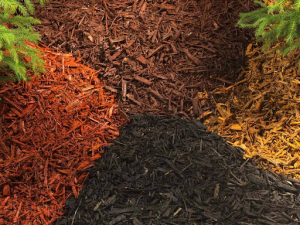 Irrigation Start Up –  As you are getting ready for the season, so should your soil and current plants. Get your irrigation started in April, as to avoid any dryness in May, when the hot weather may begin. If you are unsure as to how to do this, please don't hesitate to give us a call, so we can get it started for you.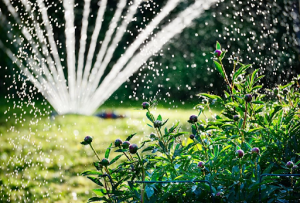 Window Cleaning – Ready to look at the beautiful colours of Spring We can help out with that! Give us a call if you would need your windows cleaned, we will be happy to provide you with an estimate.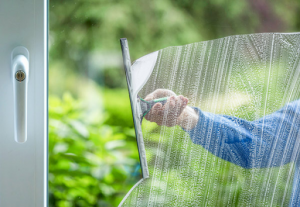 Top Garden Trends for 2020… https://www.gardendesign.com/trends/2020.html
~Gardening Vertically
~Composting for a More Sustainable Garden
~DIYing & Repurposing
~Adding Water for Yourself and the Birds
~Keeping it Low Maintenance
~Including Plants that Perform Double Duty
~Bringing the Foodie Experience Full Circle
~Immersing Yourself in Beauty
Recipe: Spring Roll Bowl 
Spring Roll Bowls –basil, mint, rice noodles, fish sauce, brown sugar, lime juice, and whatever other protein and veggies you have on hand! Easy to make meatless!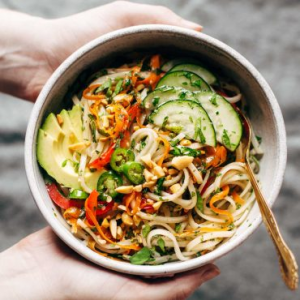 For the sweet garlic lime sauce:
3 cloves garlic
2 tablespoons rice vinegar
1/4 cup agave or brown sugar
1/4 cup fish sauce
1/3 cup lime juice
1/3 cup vegetable oil
For the bowls:
Rice Noodles
Basil, Mint, and Cilantro ( use all three – they're so good together!)
Serrano Peppers
Chopped Peanuts
Avocado
Veggies –> like carrots, bell peppers, and cucumbers
Protein –> like shrimp, tofu, chicken (optional)
INSTRUCTIONS
SAUCE PREP: Pulse the sauce ingredients together in a blender or food processor.
NOODLE PREP: Soak the rice noodles in cold water for about 30 minutes. When they're softened, transfer to a pot of boiling water for just a minute or two before draining again. *This is my preferred method because it prevents them from getting overly sticky.*
VEG PREP: Mince the herbs, slice the serranos, and peel or julienne cut the vegetables.
BOWL PREP: Toss the noodles (hot or cold! your choice) with the sweet garlic lime sauce and all the rest the ingredients.